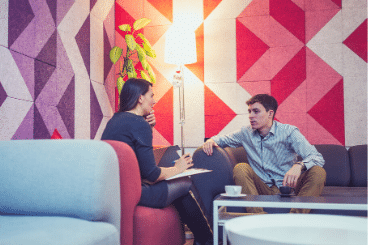 1-1 Coaching
I offer coaching on sex, intimacy, relationships, body image and self-esteem, but also life in general. Many people feel shame and guilt around their personal problems which is completely normal but unnecessary. I welcome you without prejudice and nothing makes me happier than when I can help people to see more clearly what they want and make positive changes to their lives.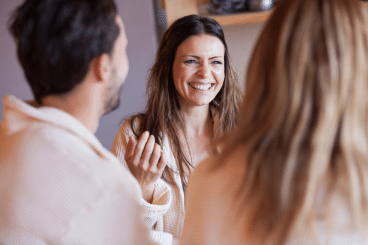 Relationship Therapy
Often we feel shame to admit that our relationship is not working but I assure you that you are not alone. No matter what your circumstances are, I offer objective guidance based on scientifically proven methods, my own experience, and a good dose of empathy. I am open-minded and offer a judgement free zone for all relationship constellations and sexual orientations.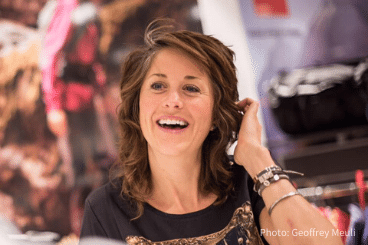 Speaking & Events
I have extensive experience from public speaking and if you need anyone for an event or for educational purposes, contact me and let's see what we can do together. I have a passion for consensual non-monogamy, sexual minorities and interests that are not considered the "norm", female pleasure, women's empowerment, and sex positivity in general.
WHY CONSIDER RELATIONSHIP THERAPY?
There can be many reasons why relationship therapy can be right for you. In fact, most relationships could benefit from therapy as it is an excellent way of getting to know each other better and prevent problems from occurring further down the line. If you think it seems unnecessary to invest in, just consider the emotional and financial cost of a divorce or breakup!
Examples of problems that people in a relationship might want help to work through include:
You feel like you have grown apart and are living separate lives
You are struggling with jealousy
There has been an affair
You partner is withdrawing from you physically or emotionally
Intimacy and/or sex is lacking or there is a difference in interest between you
You are considering or have decided to go separate ways and need help to work things out for a smooth process
Examples of when proactive development of your relationship might be a good idea:
You feel you could communicate more effectively
You are interested in opening up your relationship to include additional people but are unsure how to go about it
You are planning to get married or having children
You are in a long distance relationship
One of you will have a change in career which may affect the relationship
I welcome monogamous couples as well as people who identify as polyamorous or practise other forms of ethical non-monogamy.
WHAT CAN A SEXOLOGIST HELP WITH?
It is perhaps easy to think of sex a physical act, but in reality the human sexuality is a complex and dynamic interaction between biological, psychological and social elements. It's no wonder that people can feel confused about their sexuality. Societal, cultural and religious norms often result in feelings of shame and guilt and the question "am I normal?" is all too common.
Life has its ups and downs and so does our sexuality and our sex life. I can help you work though problems you might have but I am also very happy to help you find inspiration for how you can explore your sexuality and sexual interests without you necessarily having a problem as such. Examples of what I can help with include:
Sexless marriage or differing levels of appetite for sex in a relationship
Difficulty achieving orgasm or erection
Problems related to feeling shame, guilt, or feeling like you are not normal
Issues with self-esteem and body-image
Introducing sex toys into your relationship
Dating and general relationship questions
Questions surrounding open relationships, swinging, BDSM, various "fetishes" etc.
How you can make sex more interesting in your relationship
Consent and boundaries
I want to change challenge the systems and norms that oppress human sexuality. No-one should live their life limited by guilt and shame. I mix passion, scientific knowledge, proven methodology and my own life experience. I will meet you with an open mind and I won't not judge you. No matter your reason for coming to me I want you to leave feeling positive, confident and capable.
I hope that you will find me approachable and welcoming. I will help you figure out what it is you want, and how to navigate to get there. I thrive on helping people to shape their own solutions and take ownership of them. I believe that everyone is capable and has resources within them to improve their situation.
I bring diverse experience of life, sex and relationships and I have a multi-cultural understanding from years of working and living abroad.
Should I feel that I am not the right person to fully help you, I will say so and help you find someone more suitable to your needs. I am a Certified Sexologist and Couples Therapist. I am not a Psychologist, Psychotherapist or Medical Doctor and I won't pretend that I can address all problems. Read more about my experience and education here.
CHOOSE HAPPINESS. CHOOSE CONFIDENCE. CHOOSE PLEASURE.