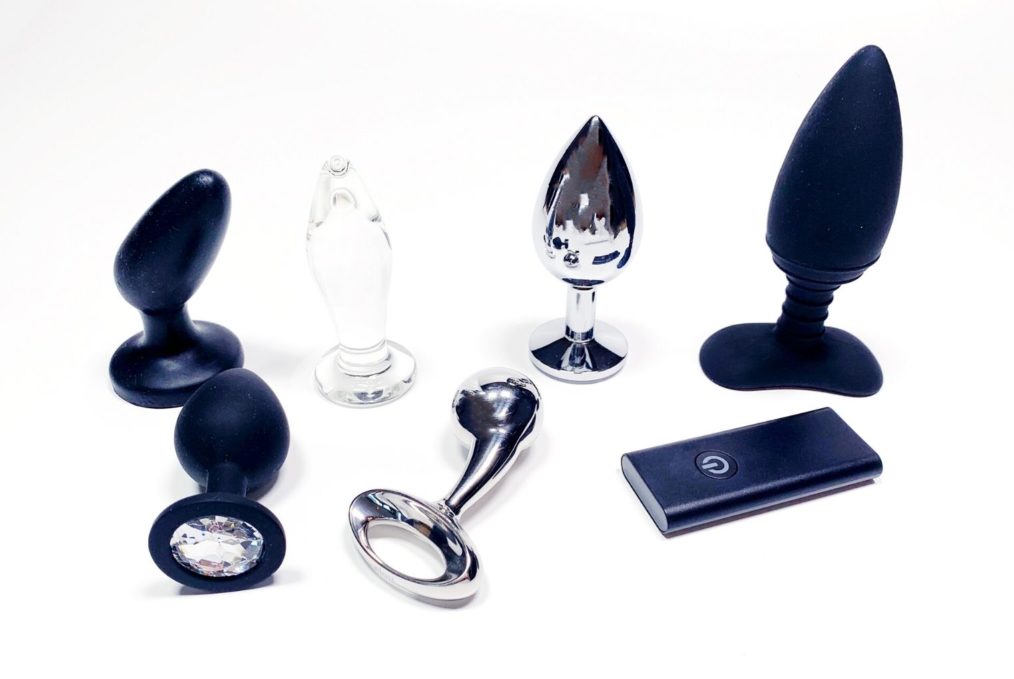 Butt Plug Basics – Toy Tuesday Episode 13
This week's Toy Tuesday is about butt plugs! Anal play is becoming increasingly popular. If you go into any mainstream sex shop these days you will find a big selection of various toys for anal play. Because butt plugs come in many different shapes and sizes and don't insert very deep, they can be a natural place to begin.
There is a lot to say about anal play so this is just a brief intro. I will cover more topics in future episodes. For now though, let's look at a few different beginner friendly plugs and take it from there!
Why anal play?
There are a lot of nerve endings around the anus so it's hardly surprising that many people practise anal sex. Maybe you are well versed in it, maybe you haven't tried yet.
Common fears include that it could be messy or unhygienic or that it hurts. Some people may think it's only for gay men. In cultures where the woman must be a virgin before she marry, heterosexual couples may practise it as an alternative to vaginal sex. This brings up the interesting topic of what sex and virginity actually is… However, that is not the topic of this post so I'll save that for another time 🙂
Anal sex and the use of butt plugs and other aids for anal play is gender neutral. No matter how you identify, it doesn't matter, it could be for you. Use a plug to enhance masturbation or use it with your partner. It can help in achieving stronger orgasms, and increase the sensation of vaginal penetration.
Featured Plugs
The plugs included in this video are (in order of appearance):
BS Atelier Tente Butt Plug Medium
Sinful BumBum Glass Butt Plug Small
Sinful Jewel Steel Butt Plug Large
Sinful Jewel Silicone Butt Plug Small
Nexus Ace Medium Vibrating Butt Plug
For all previous episodes of Toy Tuesday, check here. If you have suggestions for future topics, please feel free to comment below (comments are made publicly visible unless you request them to not be) or message me privately via my contact form.