In this week's episode of Toy Tuesday I have a clitoris vibrator from Nomi Tang called Better Than Chocolate Classic! Nomi Tang kindly sent it to me so that's a fair disclosure to make, but my review is objective nevertheless! Did I like it better than chocolate? Check the video and find out. ?
This Nomi Tang vibrator was a positive surprise I have to say. It's super simple to use, has a different but very good, ergonomic shape, and is powerful for its size. Some key features include:
8 vibration settings
iTouch slider for seamless vibration intensity
Waterproof to 1 metre
Rechargeable
Made from FDA approved silicone
Fairly silent operation
Comes in a nice gift box
The colour is really lovely!
Check out further details on Nomi Tang.
I found a couple of different ways of using it which I liked. Check the video for further details. I would say that this is a sex toy for those who like to use vibrators for external stimulation. A vibrator feels different than the air pressure stimulators for clitoral stimulation so it's perhaps a matter of preference but I like both. Vibrators I have found to be more reliable in the long run.
[pexyoutube pex_attr_src="https://youtu.be/exbvGLXeqMU"][/pexyoutube]
This clitoris vibrator is good for single or couples use and it works well with simultaneous penetration. It is more powerful than for example the Je Joue Rabbit vibrator which I reviewed in Episode 6, but not as powerful as for example the wand from Le Wand – Episode 4 (which you can't really expect). On a low setting it should still suit those who are very sensitive. Of course you can use it for a tickling stimulation anywhere on the body.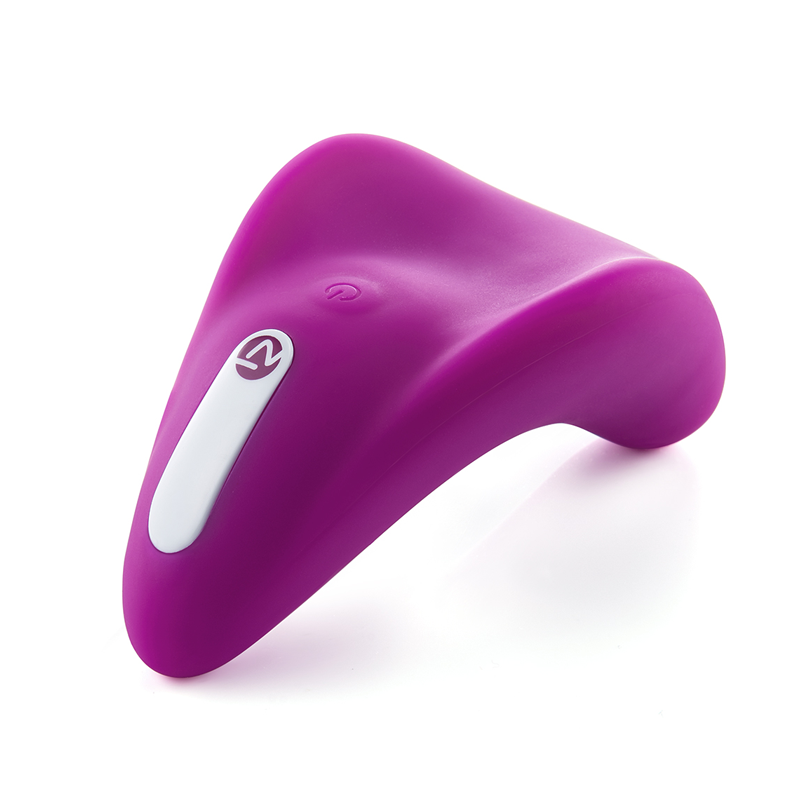 If you missed my previous episodes of Toy Tuesday they are all available here.