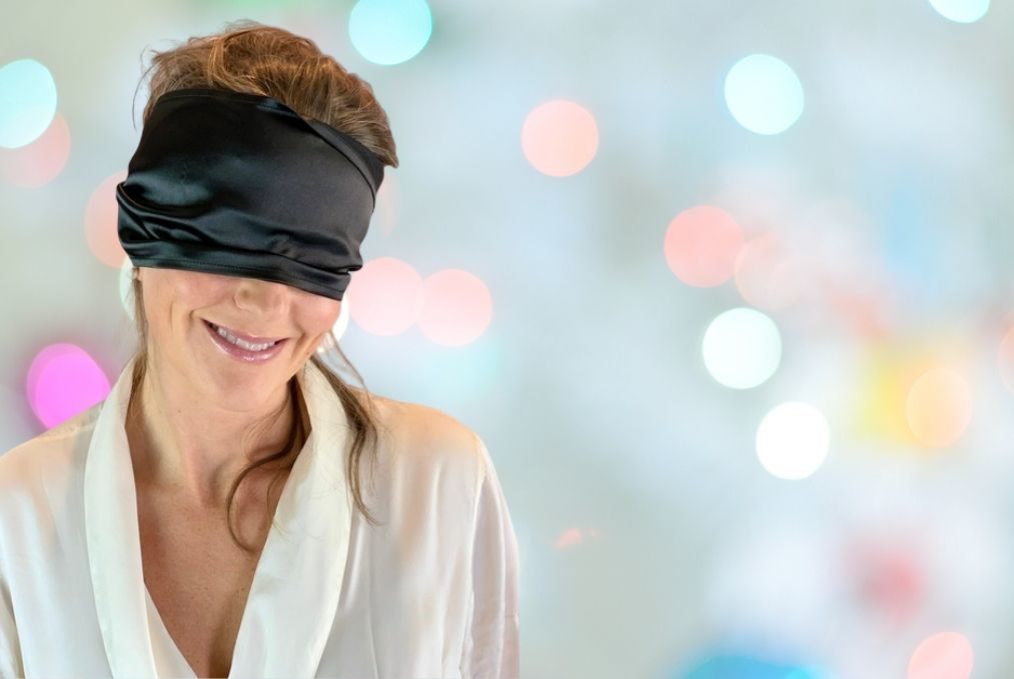 Blindfold – Toy Tuesday Episode 3
Can't believe I'm on week three already! This week I am focusing on what we can do to feel intimate, sensual and erotic with our partner and I think a blindfold is an excellent thing to try! It brings curiosity, excitement and anticipation which are key ingredients for fun sex.
If we forget about climax and orgasm as the end goal and instead enjoy the process itself as pleasure, maybe we can be more relaxed, more present and focus more on each other?
Let the focus be on what you can give your partner and not what you should get. Treat them, tease them, explore what makes them tick when they are wearing the blindfold. Sensory deprivation is exhilarating and then you can't see your other sense are amplified.
If you are the control freak type you could definitely benefit from loosening up a bit and trying the blindfold. Submit, relax, and liberate yourself from the burden of being in charge of everything all the time!
Needless to say consent is key. Don't overstep any boundaries set by your blindfolded partner, particularly if you also restrain them in some way. You could agree a "safe-word" beforehand, or discuss what is ok and what is not. Over time, as trust builds, the boundaries may expand.
Do you have issues with self-esteem in relation to your body? Try a blindfold! I bet you become less body-conscious when either you can't see, or if you put it on your partner.
Do you have any other blindfold tips to share? Let me know in the comments. For all Toy Tuesday episodes, see here.
Elisabet ❤️