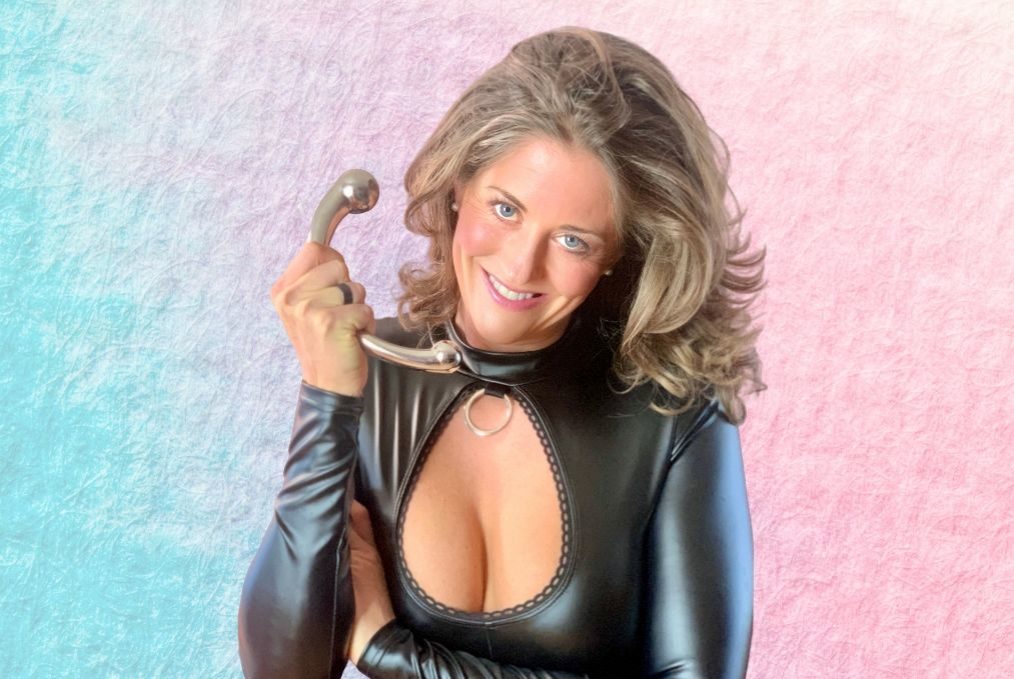 njoy Pure Wand – Toy Tuesday Episode 2
I love this week's toy which is the luxurious njoy Pure Wand. This is a stainless steel, double ended steel wand which is curved in a way which makes it perfect for G-spot stimulation. If you want a durable sex toy, for any gender, which can be used for vaginal as well as anal play, look no further. Also, if you want to learn to squirt, your chances of succeeding are quite high with this. 
Steel sex toys are very hygienic because they are easy to clean. They are also exceptionally durable and you can use them with any type of lubricant. The njoy Pure Wand is also beautiful to look at, so you can keep it out on a shelf as a piece of art if you like!
This is not a beginner sex toy. It's heavy which is amazing, but it makes it difficult to hold if you are alone. Also, if you are more used to vibrators, you need to learn to move it. I give some tips in the video. Once you learn the technique you will not be disappointed. The surface is smooth and I particularly like that the shape of the ends is not pointed but completely round.
I don't think I have forgotten any essential detail in the video and I hope you watch it if you are curious. I don't really go over the facts in depth because you can find them online here: https://www.njoytoys.com/product/purewand/
This is a completely objective, non-biased and independent video. I bought the wand myself and have no affiliation with njoy. For all my Toy Episodes, see here.
Enjoy! ?