I have decided to kick off a weekly blog and video called "Toy Tuesday" and I start with the Womanizer Liberty! I thought it could be fun to delve into my toy box every Tuesday and pick out something to share with you guys. In this series I would like to tell you what the sex toy is, how to use it, who it might be suitable for, and what I think of it. Basically it's like a "mini-review". Hopefully it can inspire you to try some new things (unless you already have an extensive collection, haha!). I am totally open to trying new things and if you want to see me reviewing something that you are curious about, do let me know what it is and I will see what I can do!
Womanizer Liberty 
The Womanizer Liberty is an air pressure clitoris stimulator. I have found air pressure stimulators very different from vibrators. They can be very intense, but the indirect stimulation, as opposed to direct from a vibrator, goes a different sensation. The orgasms they can give you are mind blowing, no joke!
Video sound warning: volume at about 2min 30 seconds. I had a good chuckle at my own reaction and me claiming afterwards this toy is actually pretty silent, hahahaha! It's true though, I just held it a bit close to the mic 🙂 Also, I am not sitting in a sauna, I just happen to live in a ski cabin and all the walls in the house look like that ?‍♀️?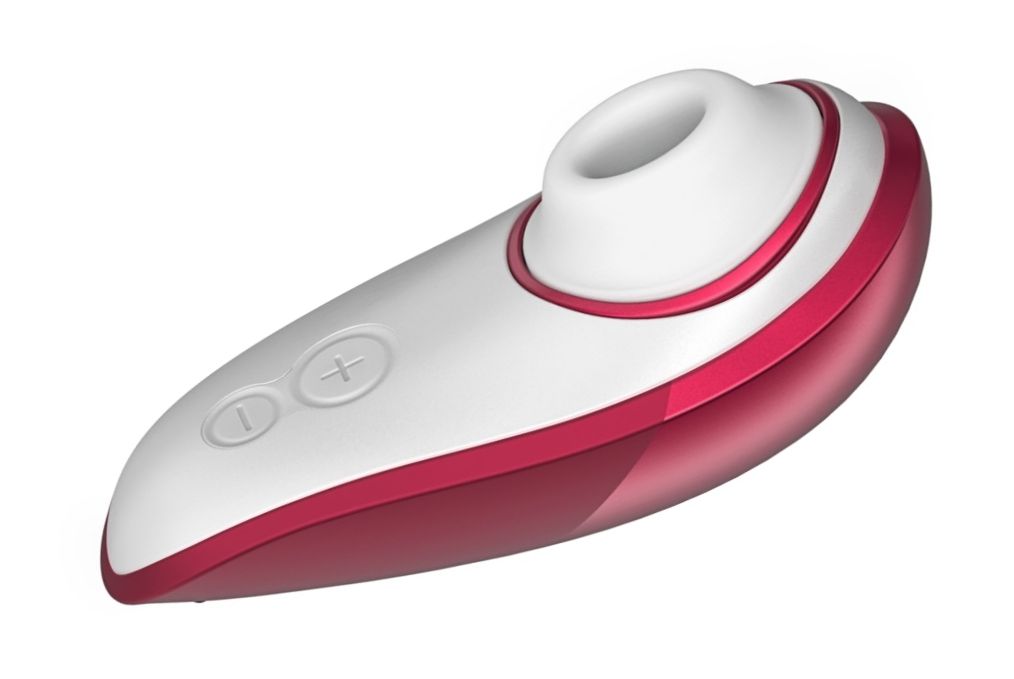 Tips
A few points I didn't mention in the video:
You can use the Womanizer Liberty with lubricant or without. I mostly prefer a dry feel but either works and it's personal preference. Choose a good quality water based lube.
It works amazingly when not right on the clitoris. Move it around for great sensations as it stimulates the many nerve endings in the area. Your clitoris is not just the tip (glans), it is actually quite big and if you find it too intense to keep the Womanizer Liberty right on the tip, just move it and explore. There is not right or wrong.
DO combine it with penetration, either with a dildo or the real thing. This makes for a more powerful orgasm even though it can be pretty sensational on its own too. I will chat about some dildos I like in coming episodes.
Your partner will probably love to see you use it. Show off, it's so hot to masturbate in front of your partner ? 🙂
Read more about the Womanizer Liberty here. If you some tips about this toy that you would like to add, or suggestions for future toys to feature, do let me know in the comments! All Toy Tuesday episodes are available here.
Until next week! ❤️